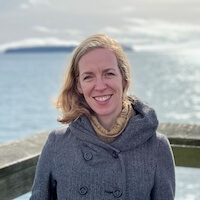 Liz Johnston
---
Looking for an Editor?
"Liz Johnston is hands down one of the most conscientious and deft editors I have had the good fortune to work with. There are many editors who are scrupulous or punctilious, but how many can one say are also imaginative and encouraging. Liz is all of that."
— Amitava Kumar
A highly skilled, thoughtful editor with a master's in English and over ten years' editorial experience, I have helped various magazines, cultural organizations, and individuals make their work stronger, clearer, stylistically consistent, and free of errors. From 2012 to 2019, I worked at the international literary magazine Brick, where I had the privilege of editing such celebrated and beloved writers as Kyo Maclear, Amitava Kumar, Marina Endicott, and Canisia Lubrin, to name a few. Today, I remain on the magazine's editorial board, alongside Dionne Brand, David Chariandy, Laurie D. Graham, Michael Helm, and Madeleine Thien.
As a freelance editor, I perform rigorous structural, copy, and line edits for my clients, some of whom include Flying Books, Véhicule Press, Freehand Books, and Archipelago Books. I edited 2023 Canada Reads finalist Hotline, by Dimitri Nasrallah, which was also longlisted for the 2022 Scotiabank Giller Prize, and Jaspreet Singh's My Mother, My Translator, which won the 2022 W.O. Mitchell Book Prize, to name but two projects I've had the pleasure of working on. I enjoy doing developmental edits as well, helping writers clarify their vision for a project and coaching them forward with suggestions about structure, content, style, characterization, believability, and more. I pride myself on my thoroughness and care, and I love to offer that outside eye that helps writers realize their vision for their work—and lets them rest assured not a comma nor em dash is out of place.
I provide timely turnarounds on editorial assignments and regularly receive enthusiastic feedback from clients.
To learn more about my services and rates, please contact me.
To watch me talk about the craft of editing with writer Sadiqa de Meijer, check out the video below.
Kind Words
"Liz Johnston, as editor for [Hotline], brought sharp insight, a confident scalpel, and much-needed perspective to this story, the effects of which are immeasurable."
— Dimitri Nasrallah
"I want to express a MIGHTY thank you for this beautiful and deft edit."
— Kyo Maclear
"Your edits are always so useful and good."
— Marina Endicott
"I cannot thank you enough for your care and attention to detail on my writing!"
— J.M. Tyree
"You are brilliant. Thank you for your fine eye."
— Canisia Lubrin
"Thank you for your rare devotion to language and getting it right."
— Martha Baillie
---